Alan Shortt presents "Communication FrIreland.... Wha?" (Wigs Hats Accents)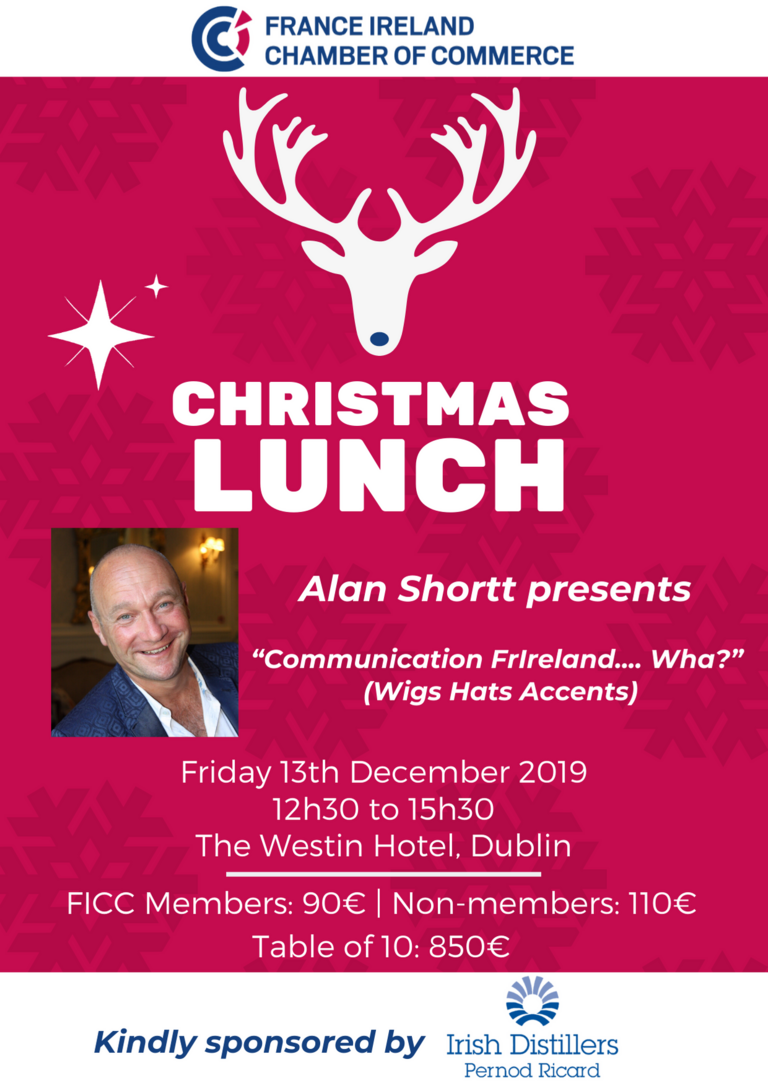 Important : you can now pay online!

From now on, to be able to register to an event and pay online, you must login to your private section on our website, whether or not you are a member.

If you are a member, you already have an account and privileged access to resources. You can therefore login by entering your email and password. If this is your first login, you can click on "Forgot password" and follow instructions.

If you are not a member yet, you need to create an account. It is totally free and will only take you a few seconds. Your data will not be shared with third parties and will not be used for commercial purposes. To have full access to the private area, you can contact us to learn more about being a member of the France Ireland Chamber of Commerce.

Don't hesitate to contact us if you have any queries.