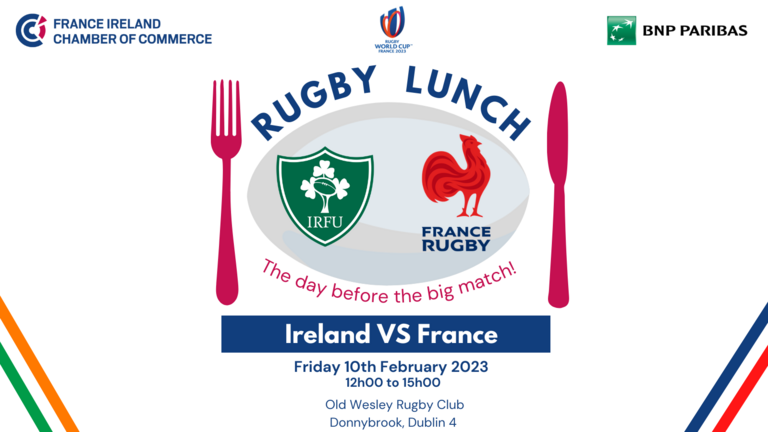 Happy New Year to you all and welcome back!
FICC has come together with our Patron BNP Paribas to mark the occasion of the Ireland France 6 Nations showdown.
As you may know Ireland and France are considered to be the top two teams in advance of this year's Rugby World Cup in France.
Join us for lunch on the eve of this eagerly awaited clash of the Titans.
We are hosted in the Old Wesley Rugby Club in the company of our special guest, iconic Irish rugby star Phil Orr and other distinguished guests from the world of rugby. Full details to follow.
Phil made his Irish international debut against France in 1976, winning his first of 58 caps – a world record for a prop for many years, he also has two triple crowns to his name , has toured twice with the British and Irish Lions and is also a past President of the IRFU, appointed on the 14th July 2017!
Tables of ten are available at €1,300 or individual places at €135 pp.
The usual high standards of great food and fine French wine can be expected in our three-course menu.
Please book soon to avoid disappointment as space is limited
Yours in sport / vôtre dans le sport