FICC Partner FrenchTech Dublin is teaming up with France Digitale for a European Startup Expo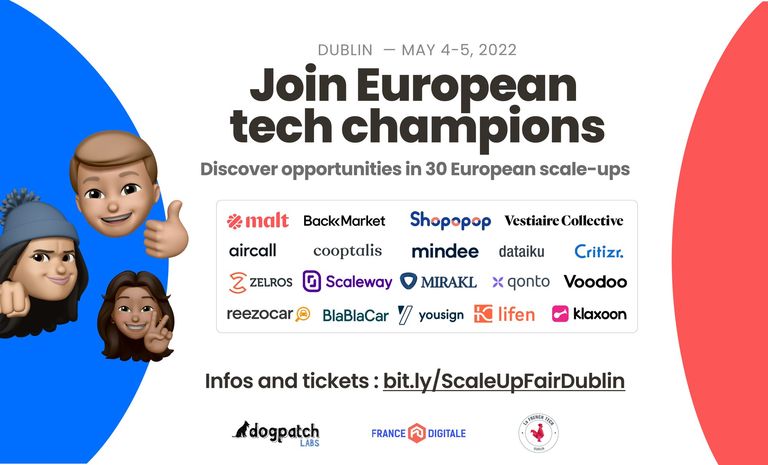 European Tech companies ready to discuss the state of the ecosystem, its DNA and its opportunities.
It's a 2-part event:
Launch party May 4, 6:00pm - 8:00pm Dogpatch Labs
Come and hear the wonderful stories of French and Irish startups, including Vestiaire Collective, Aircall, Back Market and many more. Learn about what's going on in the startup landscape and the opportunities for from a venture capital, policy and talent.
Meet the startups May 5, 10:00am - 6:00pm Dogpatch Labs
Start a conversation with the teams about their companies, their national and international roles, across the business (tech & non-tech). You can discover the companies and their job opportunities below. ↓↓
https://www.youtube.com/watch?v=C0UESXy-FdM&feature=emb_title
Looking for insight into the French & Irish ecosystem?
Top Irish startups and scale-ups to watch
Top French startups and scale-ups to watch