France Economic Policy Roundup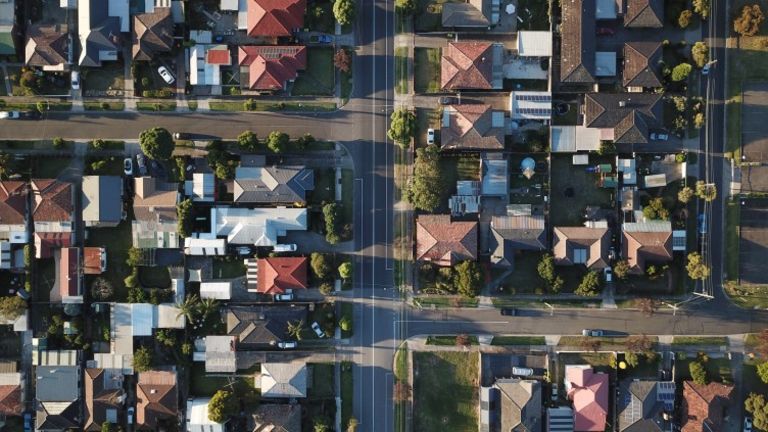 Macroeconomic outlook:
In the second quarter of 2023, French public debt increased by €34.5 billion and reached €3,046.9 billion. However, it reduced by 0.7 points compared to Q1 2023 and stood at 111.8%. The increase in public debt this quarter came with a reduction of the general government cash position (-€23.3 billion), so that the net debt increased more than gross debt (+€56.1 billion) and stood at 102.2% of GDP.
In September 2023, the prices of frequently purchased goods sold in hyper and supermarkets decreased by 0.4% over a month, after +0.3% in August. Year on year, these prices slowed down for the fifth consecutive month: +10.5% in September, after +11.4% in August, +13.1% in July, +14.4% in June and +15.1% in May.
The number of new hires of more than one month (excluding temporary workers) rose by 0.1% in the third quarter. By sector, the number of declarations of intent to hire for more than one month accelerated in industry (+2.7% after +1.7% in the previous quarter), while it fell in construction (-1.1% after +1.7%), and growing moderately in the tertiary sector (+0.6%, after +0.5%). Over one year, declarations of new hires lasting more than one month fell by 2.8%, but their level was still 13.5% higher than in the last quarter of 2019, pre-pandemic.
TotalEnergies will maintain its cap at €1.99 on all fuels in 2024, announces Minister of Economy, while tax on oil refiners scrapped from the budget
TotalEnergies will maintain the price cap on all its fuels at €1.99 per litre for the whole of 2024, announced Minister of Economy, Bruno Le Maire as reports France Info. Speaking on RTL on October 18th, the Minister, who consulted with the CEO of the gas and oil giant, Patrick Pouyanné, said "I welcome this commitment because it represents real protection", adding that "a nation moves forward when everyone collectively makes an effort".
Commenting further, Le Maire said that future oil prices, and therefore fuel prices, would depend "on what happens in the Middle East: if the crisis remains local, the consequences will be local. Today they are limited. If tomorrow there is an extension of the conflict in the region, the consequences will be much heavier on energy prices", he warned. The International Energy Agency (IEA) stated last Thursday that markets "will remain on alert as the crisis evolves", as reports Challenges
When asked about the TotalEnergies' reasoning behind the decision, CEO Pouanné commented, "We decided to do it because, frankly, at some point we also need to reconcile our company with public opinion", speaking at the Energy Intelligence Forum in London, as reports France 24. In recent days, the CEO has threatened to stop the measure if taxes on refineries were renewed. An amendment for an exceptional tax on oil refineries, such as TotalEnergies, was proposed in the government's 2024 draft budget, currently under discussion at the National Assembly, however it was not retained. "We had a debate last week on taxing refineries. I said to the government: 'Look, if you tax the refineries, why should I support the public directly through my fuel cap? What do you prefer? In the end, they decided that we should continue with the cap (...) rather than taxing the refineries. Because we are acting directly for their citizens. That's more important, I think", said the oil group's CEO in London. Moreover, the measure will only remain as long as prices remain high, in the current context of high inflation.
Government eases access conditions to zero-rate loans, with plans to accelerate housing on certain sites, inspired by the pace of the Olympic Village development
In response to a mortgage crisis and housing shortages, France's zero-rate loan (PTZ) will be improved for the most modest households and extended to middle-income households. Created in 1995, the PTZ was due to end this year, but the scheme will be extended until 2027. "We want as many households as possible to have access to home loans at a time when it is becoming extraordinarily difficult with the rise in interest rates" linked to inflation, said Bruno Le Maire on RTL on October 18th. He noted that "there used to be 20 billion euros in monthly loans, now we're down to 10 billion", as reports Le Monde.
In its new form, access to the PTZ will be refocused on the purchase of new homes in areas facing shortages, or older homes in need of improvement in non-shortage areas. The government has also increased the number of municipalities considered to be facing shortages from 209 to 1,350. Furthermore, the maximum amount of the interest-free loan will increase from €80,000 to €100,000, while the proportion that it can represent in relation to other credit taken out with the bank will increase from 40% to 50% for low-income households (net annual incomes of between €28,500-€49,000 per capita income) depending on the area. Additionally, the specific purchase scheme 'PTZ vente HLM' which helps tenants living in social housing to buy their homes will also double from 10% to 20%.
The reform will also raise the income ceilings to qualify for the PTZ, a first since 2016, with Le Maire pointing out that "the middle classes will be eligible, whereas at present people earning between €2,500 and €4,000 are not eligible". Bercy states that this represents 73% of the population in areas facing housing shortages, bringing in an extra 6 million eligible households, 29 million in total, instead of 23 million at present, as reports Les Echos.
That being said, this new version of the PTZ will no longer finance the new construction of single-family homes "out of a concern for consistency with our objectives of combating the artificialisation of land", said the Minister of Economy, which has led to criticism. Olivier Salleron, President of the French Construction Federation (FFB) denounced that "Bruno Le Maire's announcements simply confirm the restrictions on the PTZ for new-build properties: 50% of French people will be deprived of the PTZ because they live in 90% of the communes that are no longer eligible. All low-income households who wanted to build their own home will also have to mourn the loss", as reports Challenges. This particularly affects those living in rural areas. The FFB fears that 150,000 jobs construction industry jobs will be lost between now and 2025, given the setbacks in the new-build sector.
Additionally, in the current context, the Minister of Housing, Patrice Vergriete, wishes to expand on what has been done for the Paris 2024 Olympic Games and develop housing at a rapid pace in areas under pressure or undergoing re-industrialisation. The Housing Minister announced that an exceptional accelerated programme will be set up on around 15 to 20 sites in France. The aim is to remove "obstacles to development", he explained on RMC on October 18th, by simplifying standards and regulations, or investing "a little public money" to free up land, as reports Les Echos.
Sophie Carey
Economic Policy Officer, Embassy Paris