New Members - November 2023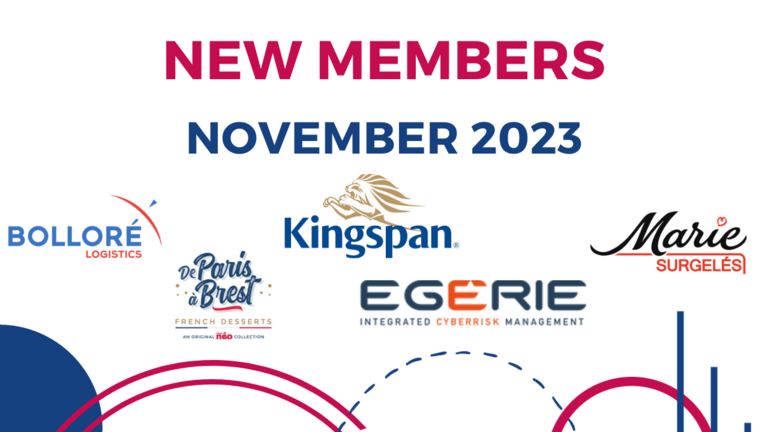 Welcome to our new Members: Kingspan Group, Bolloré Logistics, Égerie, Marie Surgelés and Réseau Néo - De Paris à Brest
New FICC Patron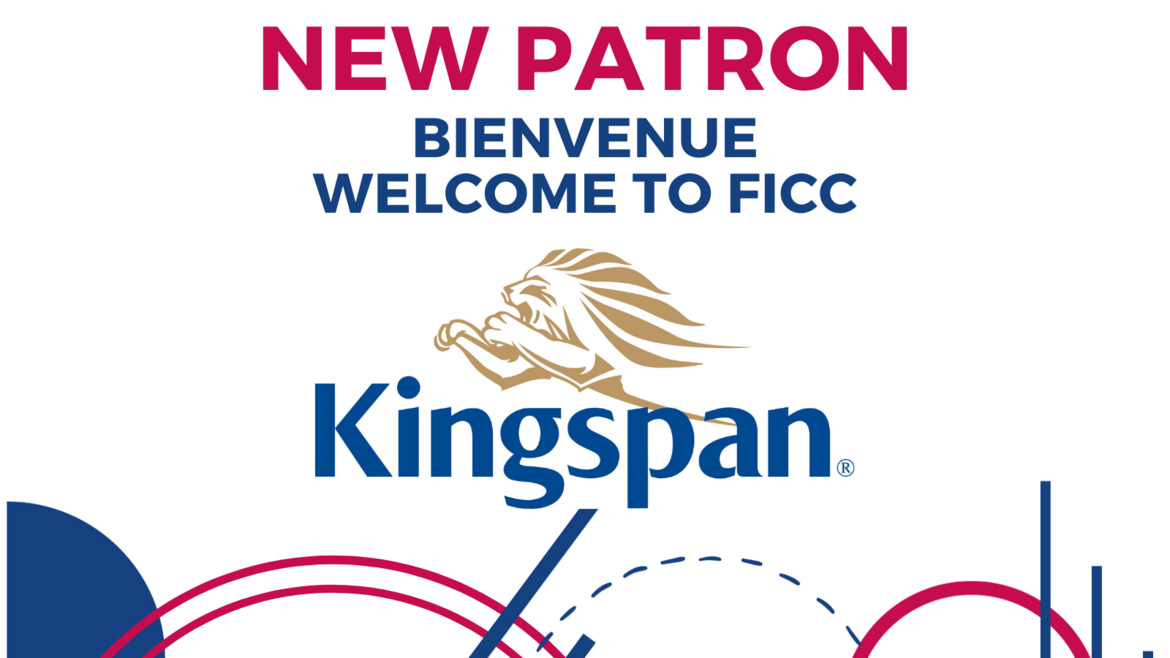 Kingspan Group
Kingspan Group is a global leader in high-performance insulation and building envelope solutions. The French market is a leading market in terms of turnover for the Group. Over the last few years, we have continually invested in France through acquisitions, now leading to Kingspan Light & Air, Isocab by Kingspan, Bacacier by Kingspan, Ondura and LRM. We also have invested with Valobat a French extended producer scheme which reinforces our commitment to enabling the circularity of our products. We look forward to working with the Chamber to help solve the unprecedented challenges that the built environment faces today.
Visit their website.
New Corporate Member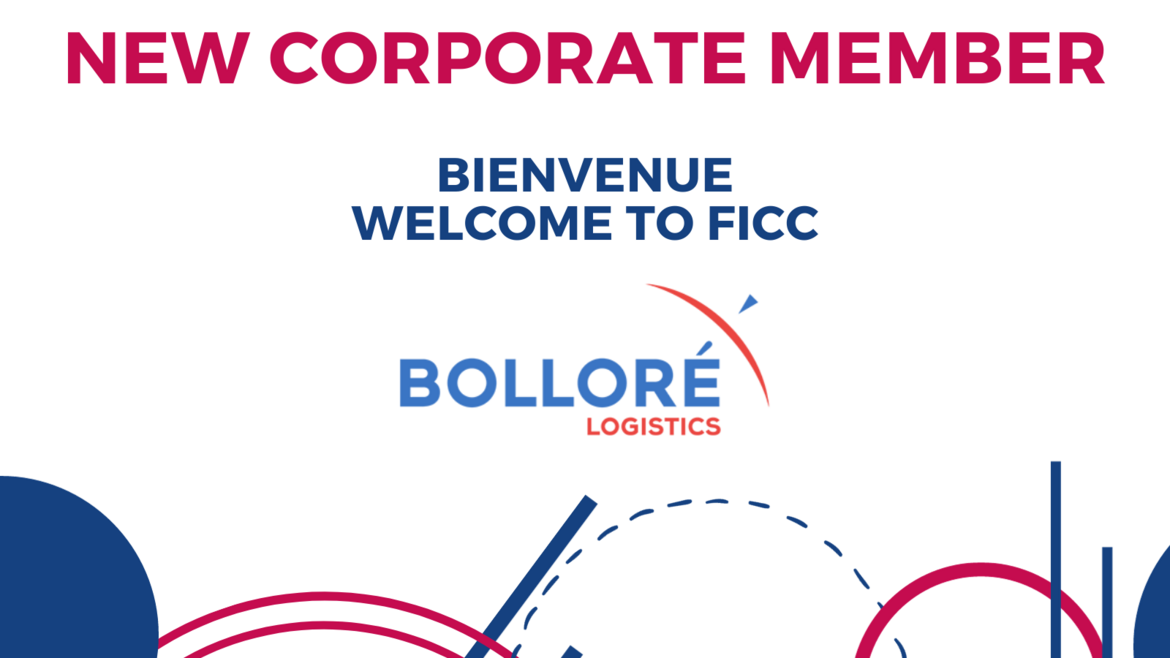 Bolloré Logistics a world leader in transport and international logistics, offers its Irish and global customers a personalised logistics solutions with a focus on the Pharmaceutical, Aerospace and Food & Beverage industry sectors. The company provides local services via global networks supporting customers in their international development. From consolidation to chartering, Bolloré Logistics delivers efficient solutions that meet the strictest time, cost and sustainability constraints. We ensure the dynamic traceability of flows and the management of alerts to allow consideration of alternative solutions and backup plans whenever necessary. Our performance relies on centralised freight procurement, value added logistics services, consolidation platforms at the crossroads of international trade, in-house NVOCC (TSL) for maritime groupage. Against the backdrop of volatility and the digitization of freight markets, Bolloré Logistics are re-inventing their transport management systems. IoT technologies enhance our performance level in areas such as visibility and piloting. Data analytics is generating optimized transport solutions by modelling a very large number of operational factors. Our goal is to always meet our customers' needs in terms of service, stability and value.
New SME Members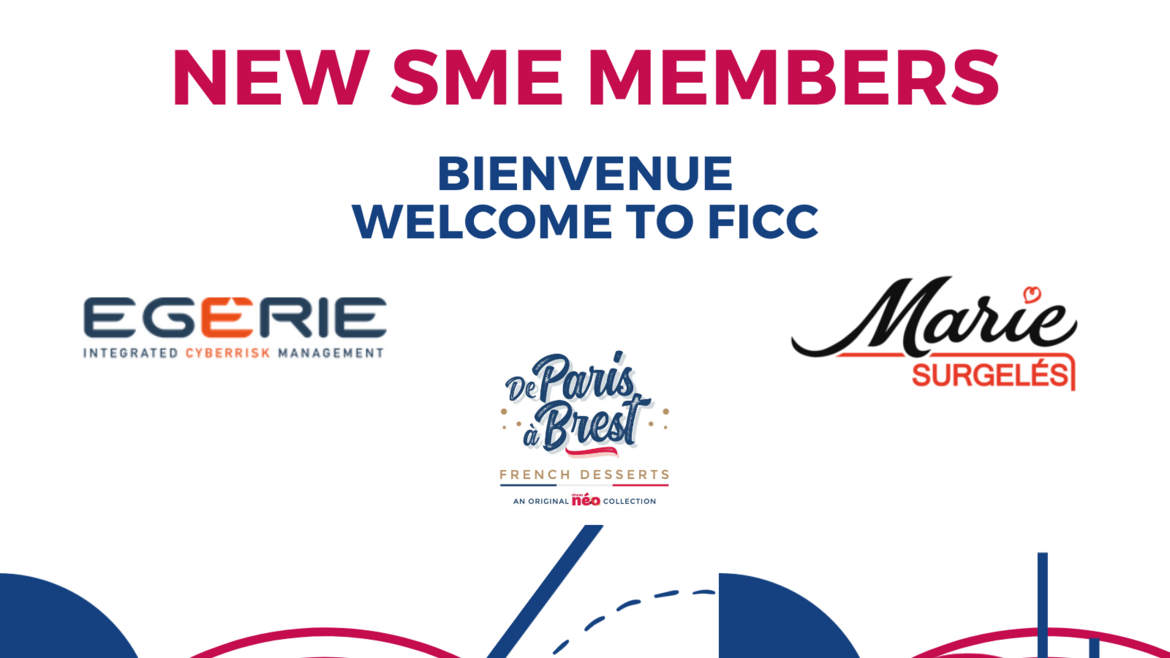 Réseau Néo - De Paris à Brest
Néo, a strategic alliance network, was founded in 2014 to offer sourcing and supply chain management services for its food artisans members in Western France. Following our personal affinity towards Ireland, whose Celtic roots we share, we recently forged a partnership with an Irish dairy cooperative. The success of our activities has prompted us to take on new projects in logistics and export, to respond to the needs of our partners and provide them with premium solutions. De Paris à Brest, a unique collaborative export concept, enables our members to develop the advantage of international growth opportunities, particularly in Ireland. One thing led to another, and we decided to set up our own branch in Ireland to manage supplies for the French market and support distribution of the De Paris à Brest collection in Ireland. The alliance between Réseau Néo and the CCI France Irlande has opened new doors for "De Paris à Brest French Dessert". Thanks to this synergy, Réseau Néo can now share the beauty of the french gastronomic know-how all over Ireland.
Egerie
In the 2000s, two engineers by the names of Jean Larroumets and Pierre Oger, working for a consulting and auditing company, developed a cybersecurity consulting solution that would be used internally for their biggest clients. After a while, the success of their tool prompted clients to demand access to the software. This moment marks the creation of a dedicated and agile solution, EGERIE, that would be capable of managing the issues related to security and the cyber challenges brought by a hyperconnected society.
EGERIE quickly imposes itself as a leader in the field of cybersecurity risk analysis and, in 2016, launched the first agile, collaborative, and industrialised technology platform built to analyse cybersecurity risks.
Through a collaborative, granular & quantitative approach, the EGERIE platform transforms cybersecurity into a shared business asset. It empowers CISOs not just to see, but to act, ensuring that every risk mitigation investment is a step towards a safer future.
At the beginning of 2023, EGERIE raised 30 million euros in series B funding to drive its international expansion, while consolidating its position as a European leader in the field of cybersecurity.
Marie Surgelés
Marie Surgelés has been creating, manufacturing and distributing culinary solutions for the retail and foodservice professionals for over 50 years, using famous brands such as MARIE and MARIE RESTAURATION.
The company is specialized in the production of frozen pizzas, quiches, crêpes and ready meals.
Its main customers are retailers and foodservice professionnals (commercial and institutional catering) as well as frozen food home delivery and frozen food stores in France and Europe.
With 3 production sites in central-western France (Mirebeau-86, Airvault-79 and Bellevigne-les-Châteaux-49), it employs over 750 people.
Marie Surgelés, has a portfolio of over 600 different recipes and a turnover of €180 million in 2022.
Culinarity, performance and goodwill are the main values promoted by the company.
Marie Surgelés is part of the family-owned LDC Group, one of the European leaders in poultry, with 102 production sites and over 23,400 employees.
Marie Surgelés is now entering a new phase of its international development, with the establishment of a dedicated point of contact on the Irish market, whose main objective is to promote Marie Surgelés' culinary solutions in both retail and foodservice sectors.