Members
Luas ticket: FICC Patron, Transdev's new €200m deal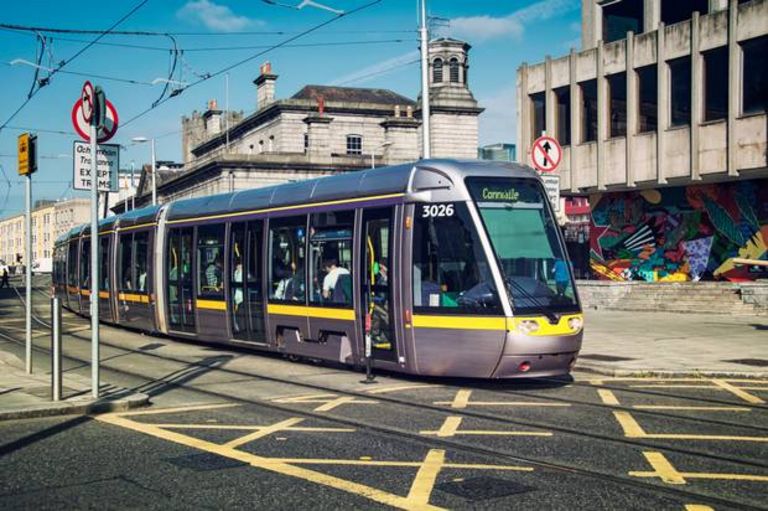 French transport giant Transdev is poised to be awarded a new six-year contract to operate Dublin's Luas tram system, in a deal likely to be worth more than €200m, the Irish Independent has learned.
Transdev, which currently holds the contract to operate the system, has preferred bidder status following a tender process, and will be formally awarded the contract next month.
The agreement will also include an option to extend the contract for an additional five years.
The contract for the company's Irish unit was last awarded in 2014.
Transdev will take over the maintenance of the Luas system from later this year under the new contract it's to sign next month.
It's currently responsible for the operation of the Luas, while the maintenance contract is held by an Irish arm of French firm Alstom, which also manufactured the Luas carriages. Alstom's contract extends to tram maintenance, power, and infrastructure.
Transdev's new contract will also reflect an expanded Luas network.In 2017, the €368m, 5.9km Luas Cross City extension opened, adding to the existing Green Line.
It meant that for the first time since the Luas started operations in 2004, the Red and Green lines are connected.
The Luas has been a major success story for the capital.
Last year, the network carried almost 42 million passengers, which was an 11pc increase on the 2017 figure. The Luas Cross City Line opened towards the end of 2017. Longer trams have been introduced to meet demand, with that process continuing this year.
Source: Business Irish