Members
Renewables firm Amarenco sells 30pc stake in €300m deal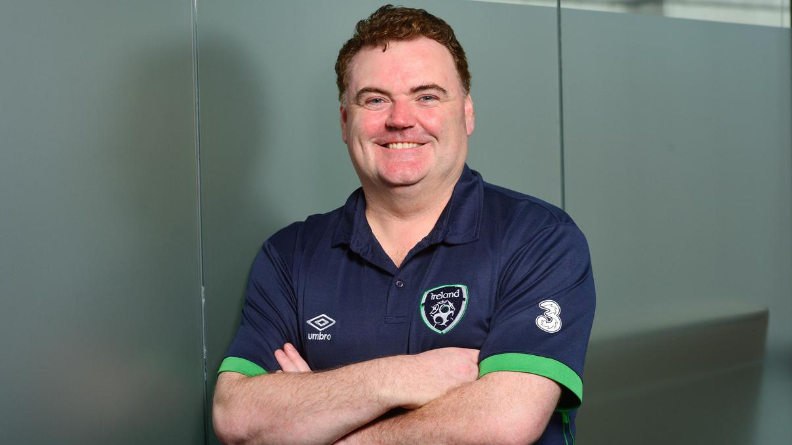 The company focuses on solar energy and battery storage projects and employs 200 people
Amarenco, the Cork-headquartered renewable power company co-founded by former Bord Gáis boss John Mullins, has raised €300m in fresh capital to help it develop the business.
The new round of funding has seen London-based investment group Arjun Infrastructure Partners take a 30pc stake in the business.
Amarenco's existing backers include Credit Agricole and Paris-based Tikehau Capital.
The company, which focuses on solar energy and battery storage projects, said that it has had "uninterrupted growth" every year since it was founded in 2013.
Amarenco has 400MW of operating assets and is integrated across development, construction, operation and asset management. It deploys about €500m of capital every year and employs 200 people.
It said the latest, third round of capital raising is another "important step" in achieving its objectives, including the roll-out of gigawatts of solar energy projects.
The new capital will also help Amarenco to develop its 'Claudia' project in Gironde. That is a 105MW battery storage project. It's also initiating what it said is the first micro-forest and soil regeneration projects to produce renewable energy this year.
As part of the fundraising, Arjun Infrastructure Partners Julian Skinner and Romain Py will join the Amarenco board, where Mr Mullins is executive chairman. The other co-founder of Amarenco is Alain Desvigne, who is the company's chief executive.
In 2020, Amarenco secured €150m in backing from investors including pan-European asset manager Tikehau Capital to fund expansion across the regions in which it operates. That was supported by the solar company's founders and IDIA Capital Investissement.
Mr Desvigne said the co-founders welcomed the investment from Arjun.
"We are continuing our journey as an independent player while giving us the financial means to realise our projects related to the energy, agricultural and ecological transition, as well as our determination to become a regenerative company," he said.
Mr Py described Amarenco as a well-established platform with an experienced management team and a "robust pipeline" of projects.
"It has also demonstrated its ESG leadership by pioneering the Echo program to regenerate eco-systems and issuing sustainable convertible bonds and has a clear and well-articulated ESG vision going forward, which is fully aligned with our ambitions," he said.
Amarenco projects include solar energy farms in Ireland.
In 2020, it inked a deal to buy a 50MW solar farm in Spain that was due to come on stream in early 2021, while it has also acquired 148MW of projects in Portugal. It is also actively pursuing projects in regions including the Middle East and Asia.
The company has previously predicted that it will have 30GW of installed electricity-producing capacity by 2030 and 50GW by 2050.
The latest set of publicly-available accounts for Amarenco Solar show that it generated turnover of €81.4m in 2021, with €18m of that from the generation of electricity and €35m from construction contracts. Its earnings before interest, tax, depreciation and amortisation rose 189pc to €14m.