COVID-19
Replay - Webinaire Regard International #1 - CCI France International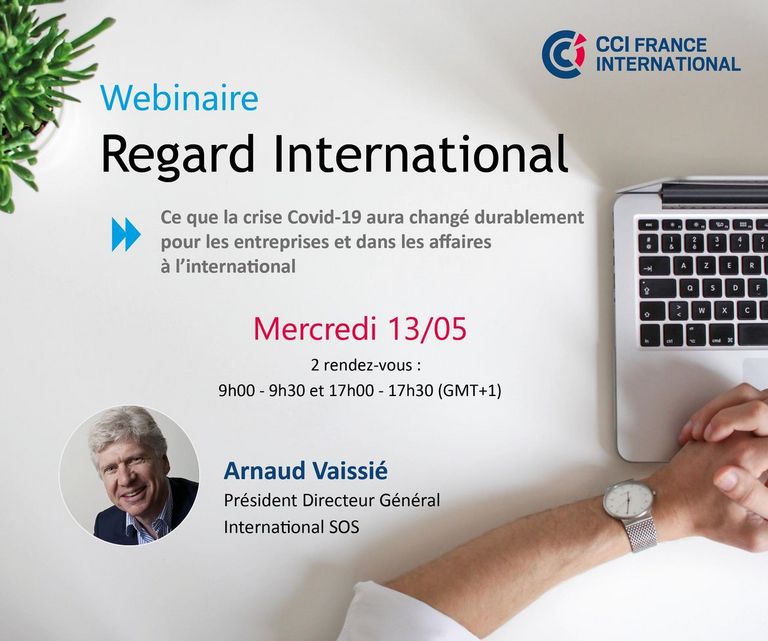 CCI France International offers the possibility to watch the replay of their webinar, featuring Arnaud Vaissié, Chairman and CEO of International SOS.
Please note that the session is in French
CCI France International vous donne rdv tous les mois avec un témoin de l'international pour décrypter le contexte actuel et envisager les perspectives de reprise post Covid-19.
Ce webinaire était animé par notre Président Renaud BENTEGEAT.
Pour ce 1er rdv, notre grand invité était Arnaud Vaissié, Président Directeur Général d'International SOS, groupe international, spécialiste de la santé et de la sécurité, au cœur de la crise Covid-19
Arnaud Vaissié nous a apporté son regard sur ce que la crise Covid-19 aura changé durablement pour les entreprises et dans les affaires à l'international.