The Chamber
Seven reasons why your start-up needs a website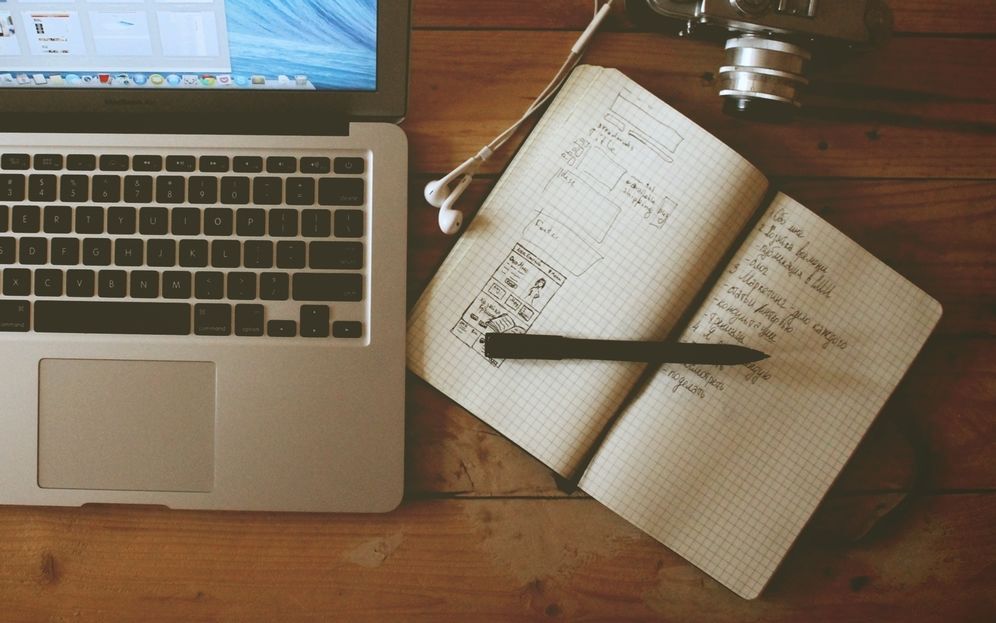 Building a strong online presence can be a cost-effective means of generating leads and sales
You have a great idea, your market research is robust, you've created your lean business canvas and devised a killer sales strategy, so now it's time to launch. But before you trigger that marketing campaign, take some time out to consider your online presence and how it can work best for both you and your audience.
While recent trends placed an emphasis on a strong social media presence, many start-ups are beginning to see the value and potential in owning and maintaining their own website, as part of an overall digital strategy and complete business package.
Start-ups can suffer from a shortage of time and capital, but it is important to remember that a website for your company, product or service - combined with a strong social media presence - can take minimal cost and effort to build and maintain, but provide an excellent return on investment.
Here are seven good reasons why your start-up needs a website:
1. YOU OWN YOUR WEBSITE
Having and owning your own domain name, website, email address and communications database ensures that you will always have a sustainable, easily accessible online presence that you control fully, which could be crucial to building and retaining a customer base. Social media is an important aspect of any start-up's complete business package, but don't assume that your target audience is on every social network, searching for you, or that your social media platforms of choice will even be here in the future - remember Bebo, anyone?
2. IT'S COST-EFFECTIVE
Start-up budgets are generally tight, but having your own website need not cost an arm and a leg. There are some very professional out-of-the-box solutions available to businesses who wish to own their own website - solutions that offer domain names, website hosting, professional-looking website templates and customisable e-commerce solutions. There are minimal up-front costs, very little maintenance or technical knowledge required and many of these providers have excellent multi-platform solutions, traffic analytics packages, 24/7 customer service and technical support, making them an excellent potential return on investment.
3. YOUR AUDIENCE IS ONLINE
You may not need to, or want to sell online, but your customers are most certainly researching, comparing and making purchase decisions based on their online searches. Therefore, having a website provides your target audience with more information on your start-up and it's offerings, while also affording you the opportunity to grow your customer base at a low cost of investment.
Your website is also your digital business card and, at any given time your next potential customer, or investor, could be looking for you online. If you have no online presence, then you risk losing genuine leads that you may have worked very hard to generate elsewhere.
4. YOU CAN MEASURE PERFORMANCE
Having your own website provides you with the ability to monitor and assess traffic to, and around, your website. You can add Google Analytics tracking to any website, and begin collecting valuable information on your visitors' habits, as they view and navigate your site. This can be extremely beneficial when deciding what changes should be made to improve your site or what your content strategy should be, when running sales and marketing campaigns, or when conducting A/B testing of any nature.
5. YOU'RE ALWAYS OPEN FOR BUSINESS
If you have a website then you are always open for business. Customers can easily find you, find out more about you, buy directly from you, or just reach out to you if they need to. You may not always be available to engage with your audience on social media, so maintaining a website with engaging content, helpful information and (clearly signposted) contact details can be extremely beneficial to you and your customers. And having a website with an e-commerce solution that can be customised, tweaked, measured and distributed across all your online platforms, can also begin to generate sales and precious revenue for any start-up, 24/7.
6. YOUR BRAND VOICE HAS A HOME
Having a brand voice, creating valuable content and distributing it across all your digital platforms will boost your Google rankings if done from your website, which should also make your start-up more visible and competitive online. Your website is the ideal, centralised platform for housing, distributing and measuring your digital marketing campaign and content marketing strategy, while also providing your audience with engaging content that Google recognises as credible and valuable, which should increase your online visibility significantly.
7. YOUR COMPETITION IS ONLINE
You might still think that a website isn't necessary for your start-up, but know this one thing: your competitors are most certainly online. And because they are, you should want to be just as present and competitive as they are, in every digital space that they inhabit. Having a well-maintained, fully-optimised, high-ranking website is key to catching up with, and staying ahead of, the competition online.
Source: www.irishtimes.com