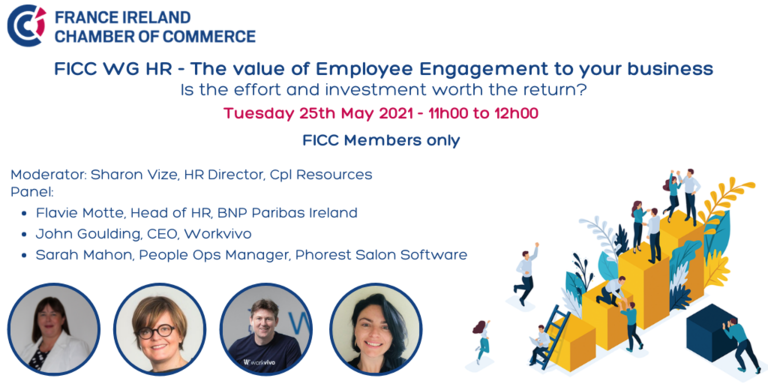 Join us for our 1st FICC WG HR webinar which will focus on the area of employee engagement. Organisations are striving to build a culture of engagement and we are delighted to talk to Flavie Motte, Head of HR Ireland BNP Paribas and Sarah Mahon, People Ops Manager at Phorest Salon Software, who will share their methods of driving engagement across their business areas in one of the most turbulent times, so is the effort and investment worth the return?
In addition, we also welcome John Goulding, CEO, Workvivo, the new employee communication app that is taking HR teams by storm across Ireland – let's hear how it supports and drives employee engagement.
This webinar, moderated by Sharon Vize, HR Director, Cpl Resources, is directed to HR leads of FICC member companies and CEO's of companies that do not have a dedicated HR lead.