Discover Sustainable Tourism in the North-West of Ireland! 🌍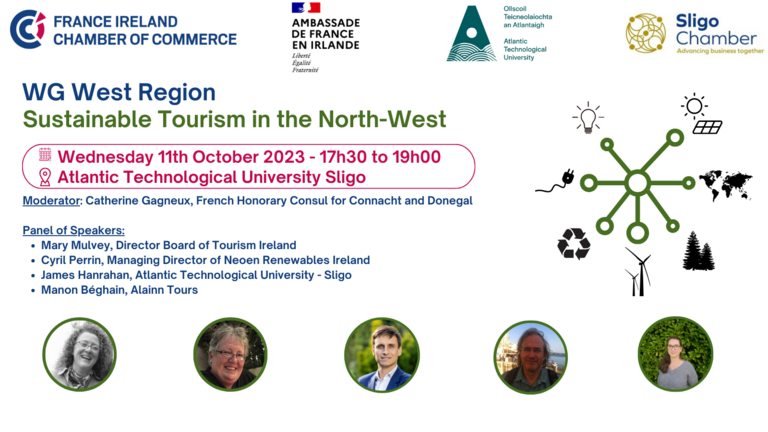 Join us for an enlightening event on sustainable tourism on Wednesday 11th October at the Atlantic Technological University Sligo, where we will explore the breathtaking landscapes and eco-friendly experiences awaiting you in the heart of Ireland's northwest. Moderated by Catherine Gagneux, French Honorary Consul for Connacht and Donegal, this event promises to be an eye-opening experience.
We will welcome Mary Mulvey (Director, Board of Tourism Ireland) Cyril Perrin (Managing Director of Neoen Renewables Ireland), James Hanrahan (Atlantic Technological University - Sligo) and Manon Béghain (Alainn Tours). We will discuss how sustainable tourism is making a difference in the region and discover eco-friendly initiatives putting renewable energy in action.
Join us for an informative event!