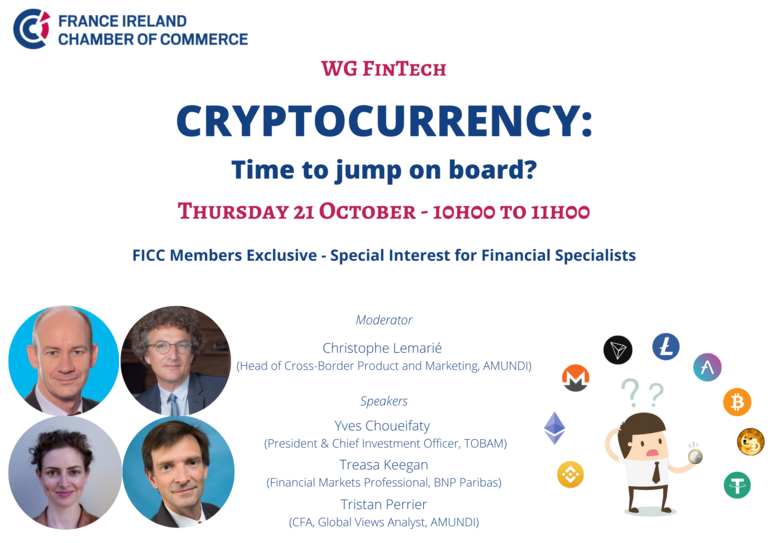 Yves Choueifaty (President & Chief Investment Officer, TOBAM) Tristan Perrier (CFA, Global Views Analyst, AMUNDI) and Treasa Keegan (Financial Markets Professional, BNP Paribas) will discuss with Christophe Lemarié (Head of Cross-Border Product and Marketing, AMUNDI) key topics on Cryptocurrencies such as:
Are Cryptocurrencies a suitable investment vehicle or a speculative one?
How the single name of cryptocurrencies, in reality, hides varieties of different instruments with different profiles and purposes.
Are Cryptocurrencies true currencies as we understand them?
Who can use them as a currency in day to day business transactions?
Is regulation good or bad for the future of Crypto?