Event report • The Chamber
After two successful years, our outgoing President Mathieu Gorge passes the chain to our incoming President Margot Slattery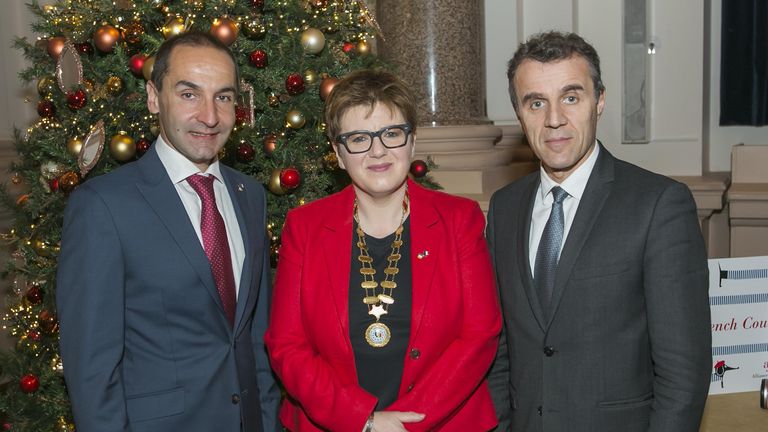 During the France Ireland Chamber of Commerce (FICC) Christmas Lunch at the Westin Hotel on Friday 13th December, Mathieu Gorge talked very positively about his two years as FICC President and passed the baton to Margot Slattery of Sodexo for the next two.
FICC Christmas Lunch 2019 was full of emotions, celebrating a very successful year under President Mathieu Gorge, CEO Vigitrust, who passed the FICC President's chain to Margot Slattery, Global Diversity & Inclusion Officer at Sodexo.
Mathieu Gorge highlighted this year's achievements for FICC which includes two new Patrons (Murex and Perennial Freight) as well as increasing the overall membership in 2019. The 170+ members we now have are all active in supporting our 25+ events per year, our 8 FICC Working Groups, FICC services for French companies entering the Irish market and our dynamic presence in the digital PR space . It is a strong Franco-Irish business strategy that he leaves in the good hands of Margot Slattery to further develop.
Margot Slattery recognised the great work achieved by Mathieu Gorge and expressed her joy in being appointed President of France Ireland Chamber of Commerce for the next two years. She is looking forward to taking the organisation to an even higher level.