Corporate social responsibility
Climate Toolkit 4 Business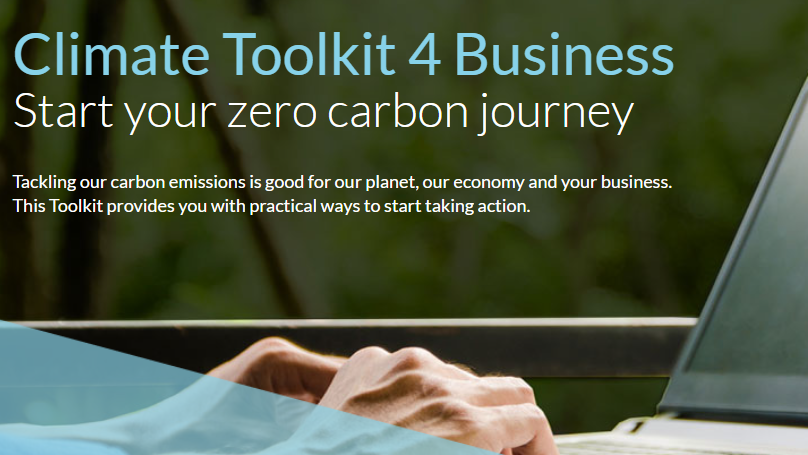 Start your zero carbon journey
Tackling our carbon emissions is good for our planet, our economy and your business.

This Toolkit provides you with practical ways to start taking action.
Reasons to get started today
Climate change is here, and its effects are devastating. We urgently need to adapt in order to reduce our contribution to greenhouse gas emissions (GHGs) and prepare for a better future. Small businesses have a big part to play. From the products we purchase, to the energy we use, and services we require, there are many ways to make a difference.
This Toolkit provides practical and cost-effective actions that every business can take to support this transformation and build resilience. Learn more about climate change here.
Building sustainability into your business is critical because:
It matters to your customers.Customers are looking for providers that are sustainable. You add value to your product or service by reducing its carbon impact. Customers value transparency: robustly measuring and demonstrating your emissions is good business practice.
It matters to your staff.Attracting and retaining talent depends on matching their values and expectations. Being a sustainable, environmentally conscious employer will motivate and engage your teams, while developing the skills and knowledge your company needs.
It can help your 'bottom line'.Efficiency in how your business uses material and energy resources is important. Making your business more resource efficient or providing new sustainable products or services can be cost-efficient and profitable too.
It makes your business more resilient.Long-term business success depends on adapting to market changes. The transition to low carbon will shape our economy in the next decade. Preparing now to thrive in this transition gives you a competitive advantage.