Also
Coronavirus: France turns to literature amid the despair of pandemic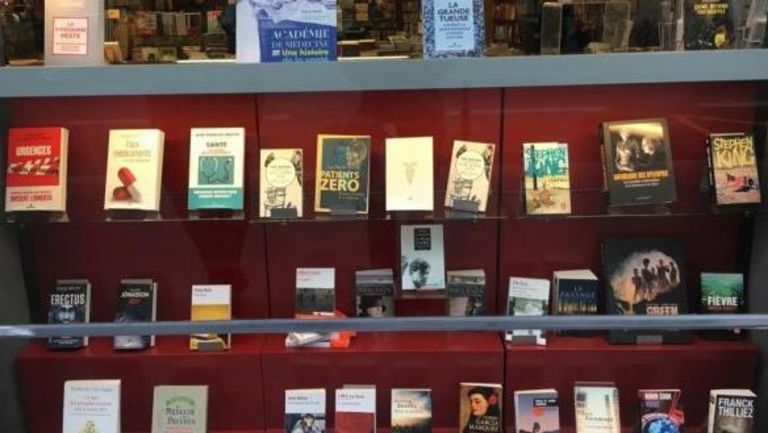 Paris Letter: The French are finding relevance in books about epidemics and confinement
"Read!" president Emmanuel Macron exhorted his compatriots when he announced France's coronavirus lockdown on March 16th.
Perhaps only the French could make a literary event of a pandemic. The Chantelivre bookshop in the rue de Sèvres, though sadly closed, vaunts a window display of 36 books about hospitals, epidemics and quarantine.
Finance minister Bruno Le Maire, who writes novels in his spare time, suggested that bookshops ought to be exempted from the lockdown as books are "items of first necessity", like food and medicine. An added incentive for Le Maire, who leads the French crusade against US internet giants, would be to prevent Amazon profiting from the crisis.
The debate fizzled when the booksellers syndicate said conditions were not conducive to reopening bookshops. The sad sign at my favourite bookshop, L'Écume des Pages, says delivering books presents too great a risk of contagion, and urges customers to "reread the books you loved. Go through your shelves to refind forgotten gems, but keep reading!"
The writer Sylvain Tesson, whose book The Snow Leopard won the prestigious Prix Renaudot last autumn, spoke with wisdom on France Inter radio, saying that "the only way not to give in to the general collapse, and the only thing we can control, is to not collapse ourselves".
Tesson spent months on a mountainside in Tibet, waiting to see a snow leopard. He has endured long periods of solitude, including in hospital after a climbing accident. "The only thing you can do is not struggle against time," he says. "If you make an arithmetical war against the passing seconds, you will be crushed by it."
Source: https://www.irishtimes.com/news/world/europe/coronavirus-france-turns-to-literature-amid-the-despair-of-pandemic-1.4211290