Also
Dublin ranked third best European 'tech city of the future'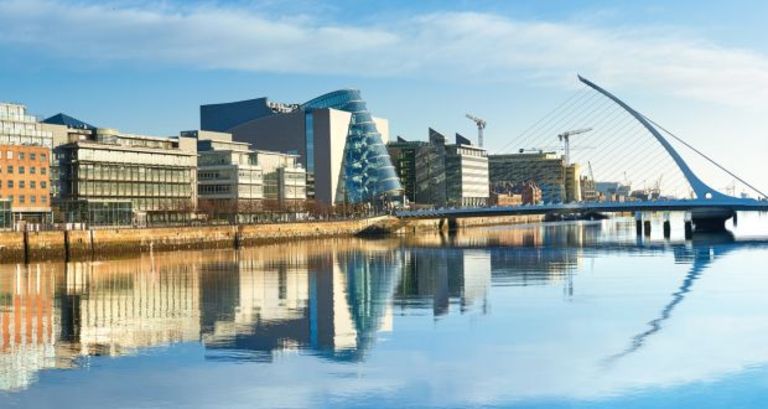 Capital comes in behind London and Paris but ahead of Berlin and Amsterdam
Dublin remains one of the leading European tech cities, coming in just behind London and Paris, in a new ranking.
The 'Tech Cities of the Future' rankings, which have been compiled by the Financial Times's FDI Intelligence, is focused on finding the European cities with the most promising prospects for start-ups, technology and innovation investment.
Dublin retained its third place ranking in the latest index with the city scoring highly on a number of fronts.
It was praised for its success in creating outward foreign direct investment (FDI) jobs. More than 6,500 such roles were created by start-up companies based in the capital between 2016 and 2010, the second highest of all European cities, bar London.
The city was also described as a "thriving hotpot in the start-up space", thanks in part to Enterprise Ireland's funding of early stage entrepreneurs. The State agency, which is one of the biggest investors in starts-ups globally, double the funding provided to companies last year, investing$56.6 million in 125 new firms.
In addition, Dublin was ranked highly for the number of FDI projects being undertaken locally. Examples cited include plans by Mastercard for a new campus that will lead to the creation of 1,500 roles and Microsoft, which is behind a $31 million engineering hub in the hub and the creation of 200 jobs.
FDI Intelligence collected, analysed and ranked data for 76 cities across 31 European countries under six categories for its ranking, including cost effectiveness, economic potential, FDI performance, innovation and attractiveness and start-up environment.
The top three cities of London, Paris and Dublin was unchanged from last year. Other standout performers included Berlin, and Amsterdam. Rounding out the top ten cities were Madrid, Barcelona, Munich, Stockholm and Bucharest.

Source