Sectors & markets
France Economic Policy Roundup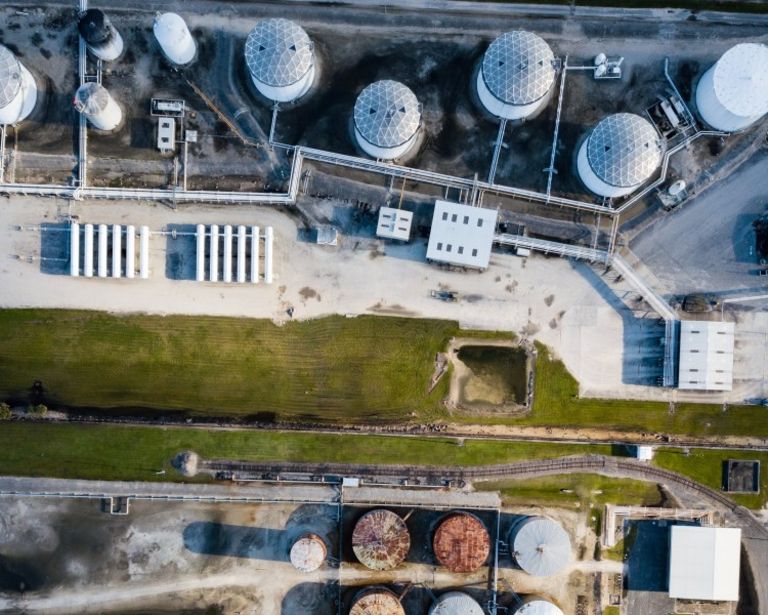 Macroeconomic outlook:
The prices of frequently purchased goods sold in hyper and supermarkets increased by 0.3% over a month in August 2023, as in July. Excluding hyper and supermarkets, prices rose by 0.5% over a month, after +0.3% in July. Considering all kinds of stores, the prices of frequently purchased goods increased by 0.4% over a month, after +0.2% in July.
The business climate in France is stable in September 2023. At 100, the indicator that synthesizes it, calculated from the responses of business managers from the main market sectors, remains for the fifth month in a row at its long-term average. This stability is the result of mixed movements in the different sectors, with in particular an improvement this month of the business situation in manufacturing industry, offset by a retreat in retail trade.
The number of business births for all enterprises increased again month on month in August 2023, (+4.2% after +4.7% in July, seasonally and working-day adjusted). This rise was due to a further sharp rise in micro-entrepreneurs' registrations (+5.6% after +6.0%) and a more moderate rise in conventional business births (+1.7% after +2.6%). The raw number of business births over the last twelve months (September 2022 to August 2023) increased by 1.7% compared to that of the same period one year earlier (September 2021 to August 2022).
Macron unveils new Ecological Plan for France
On September 25th, President Macron unveiled his highly anticipated 'Ecological Plan', marking a significant milestone in the government's green strategy, as reports Le Monde. France's ambitious goal is to transition from relying on fossil fuels for 60% of its energy to just 40% by 2030. Additionally, France is to invest €7 billion more next year in the country's energy and climate transition compared to 2023.
Also announced was that France's two remaining coal-burning plants would cease operating and be converted to biomass energy plants by 2027. The coal plants currently represent less than 1% of France's electricity production, as notes Euronews. Moreover, France's 50 most climate-damaging industrial sites will formally sign a roadmap by November to reduce their greenhouse gas emissions by 45% by 2030. These sites account for about 10% of France's total greenhouse gas emissions.
The President also announced that the State will provide €700 million for the construction of thirteen commuter RER trains lines around several big cities around France. With regard to the automotive industry, Macron reiterated the goal of producing at least 1 million electric cars in France by 2027, with four battery factories opened in Northern France. Acknowledging the public reluctance to switch to often pricier electric vehicles, in a televised interview on TF1 on Monday, Macron said that the government would unveil a state-sponsored system in November to allow households with modest incomes to lease European-made electric cars for about €100 per month. Additionally, France should produce "1 million heat pumps" by the end of the five-year period, tripling the current level of production.
Finally, the President insisted that ecological strategies must enable France and Europe to become more "competitive", referring to France's recently passed Green Industry Bill to drive a green reindustrialisation of France. This "key point" is fundamental if we are to "hold our own against China and the United States", Macron defended, as reports Le Figaro
Ministry of Economy revises its estimated French growth levels for 2024
On September 14th Bercy revised down its growth forecasts for 2024, ahead of its draft budget, which is due to be presented to the Council of Ministers on September 27th, as reports Le Monde. French growth is expected to reach 1.4% of GDP in 2024, down from 1.6% before the summer and the burden of public debt will not be reduced until 2026.
Minister of Economy, Bruno Le Maire, stated that this demonstrated a "persistence of a positive trend" in a "deteriorated European and international environment". The forecast for 2023 remains at 1%, "whereas some people were predicting a recession in 2023" he added. While exports will underpin France's performance this year, the expected deterioration in global demand for French products is likely to weigh on the country's economic recovery, as reports Les Echos.
The National Statistics Office, INSEE, for its part, forecasts a slightly lower performance at 0.9%, 0.5 points less than the government, as does the Banque de France. Moreover, in terms of inflation, the rebound in oil prices has nudged the Banque de France to slightly revise upwards its average inflation forecast for the year, to 5.8% measured in HICP terms (the index used for European comparisons). Year-on-year, inflation is estimated to be 4.5% in the fourth quarter of 2023, as agrees Bercy. Excluding further commodity shocks, it would average 2.6% in 2024, before falling to less than 2% in 2025.
That being said, the Banque de France predicts a recovery in consumer spending, as does Bercy. They believe that the slowdown in price rises will give the French more room to manoeuvre. After a year of stagnation, household spending is expected to rise sharply by 1.8% in 2024, then by 1.5% in 2025, when GDP is expected to grow by 1%. Consumption would also be supported by a recovery in purchasing power. Calculated on a per capita basis, purchasing power is expected to rise by 0.6% in 2023 and 0.7% in 2024, driven by nominal wage growth that is significantly faster than inflation (4.2% in 2024).
However, the lasting weakening of economic growth should begin to weigh on the labour market. While the government is aiming for full employment by 2027, with an unemployment rate of 5%, the Banque de France expects the unemployment rate to rise from 7.2% this year to 7.5% in 2024 - and even to 7.8% in 2025, as the French economy faces some 60,000 job losses next year.
Finally, rising interest rates are set to continue to affect public finances. The cost of debt will rise by almost €10 billion to €48 billion, and will exceed €74 billion in 2027. These forecasts are to be submitted to the French High Council for Public Finances, who will be asked to assess their accuracy.
Energy subsidies for consumers to be phased out, but new electricity aids for manufacturers
On September 14th, Le Maire announced that France aims to cut public spending by €16 billion, adding that "more than a half of this comes from the phase-out of energy measures", as reports Politico. The government is currently finalising its 2024 Budget, to be presented to the French parliament at the beginning of October.
Last autumn was marked by an unprecedented energy crisis for manufacturers, with prices soaring to over €400 per MWh, compared with less than €50 in previous years. This autumn is showing improvement, with prices currently standing between €130-€150 per MWh.
As agreed with Brussels, the electricity aid arrangements put in place last year which capped energy prices for consumers, will end in December. Meanwhile the price cap for gas was already lifted at the end of June. The phase-out is expected to result in €10 billion of savings. That being said, the first round of phase out measures resulted in a 10% price increase in electricity bills in August. In response, Le Maire affirmed that any further rise in regulated electricity prices at the start of next year would not surpass this 10% rise.
Also announced was that some €4.4 billion will be saved thanks to re-targeting and reduction of support measures to French businesses affected by the energy crisis. A lighter support package is being prepared, that would assess companies on a case-by-case basis, which will have to be approved by Brussels.
In manufacturing, Le Figaro reports that while there were production cuts, there were very few bankruptcies, with manufacturers managing to absorb the rise in energy costs into their own prices, resulting in high inflation in France. The energy support measures are also noted to have played a part. For smaller players, this involved a scheme enabling a direct reduction in their bill, while for larger players, a buffer system was put in place.
While the crisis is no longer as acute, electricity prices are still higher than before and remain a concern. Manufacturers have voiced concern over the planned end of the Arenh scheme in December 2025, which gives consumers access, for part of their bill, to electricity at a very competitive price based on the production cost of nuclear power. Industrial companies are still largely covered by the Arenh scheme, accounting for around 60% of their needs. This part of their supply, paid for at €42 per MWh, significantly reduces their bills.
A new system is to be put in place for manufacturers, also subject to negotiations with Brussels. "Manufacturers are worried about the time it is taking and the direction the European discussions are taking," says Minister for Industry, Roland Lescure. Faced with this impasse, the government is considering introducing a ceiling price for electricity, which is supposed to be compatible with Brussels, with the question on the level of this floor price needing to be determined.
Verkor raises €2 billion to build its battery factory in Dunkirk, praised by Macron as "a new record for a French start-up"
Verkor announced on September 14th that it had raised "more than €2 billion", including €850 million in equity, to ensure the construction of a battery gigafactory in Dunkirk that will supply the Renault group with some batteries for its future electric models. To date, this is the largest round of funding ever raised by a French start-up, as reports Les Echos.
The principal investor in the Grenoble-based start-up is Australia's Macquarie, with the amount of their investment not disclosed, however Les Echos revealed a figure of around €500 million back in April. Additionally, French infrastructure fund Meridiam holds the position of reference investor. Together, the two companies will become the main shareholders in the start-up, while substantial public funding will complete the financing.
Crédit Agricole Assurances (CAA) and the Fonds Stratégique de Participation (FSP), both major investor in renewable energies, have also been included, with seats on the board of directors, positioning themselves as long-term shareholders. Entities already present in the capital include InnoEnergy, Sibanye-Stillwater and Bpifrance, among others. Renault, which until now has held a 20% stake, will continue to play a crucial role as the first customer of the battery plant.
Taking to social media, the President praised that the investment demonstrates how "France is attracting people, reindustrialising, decarbonising its economy and creating jobs!"