The Chamber • Members • New members
New Members - September 2018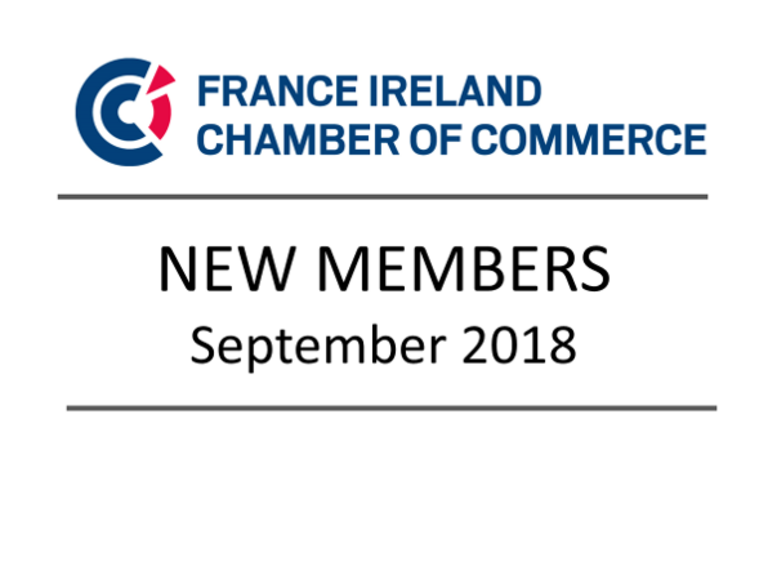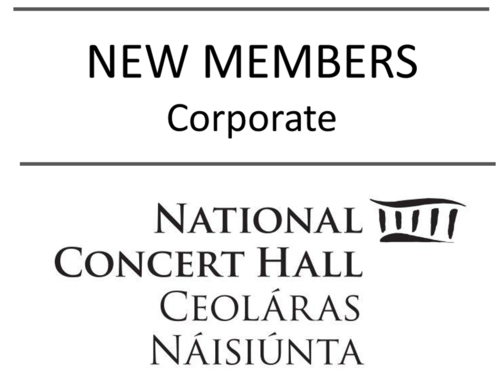 The National Concert Hall sits proudly on Earlsfort Terrace in Dublin's city centre and is home to the RTÉ National Symphony Orchestra, Chamber Choir Ireland, Irish Baroque Orchestra, Music Network and Music Generation. Next door to the picturesque Iveagh Gardens and in the heart of a commercial district known as the National Concert Hall Quarter, it hosts over 1000 events per annum. Its mission, to foster and celebrate the appreciation, knowledge, enjoyment and pure love of music as an integral part of Irish life.

Visitors are inspired by the world class performances on our stages, and can equally experience and enjoy our iconic building through tours, early breakfast, afternoon tea or simply, quiet inspiration from walking through the Iveagh Gardens.

When our refurbishment plans are complete, the National Concert Hall will be a truly national centre for music, curating music projects for all audiences and for the nation. Our much loved Main Auditorium, where icons from the last 35 years have performed and brought a special magic to our building, has now become outdated and in need of enhancement. Our public spaces will be transformed to make them more welcoming, more comforting and more accessible. We will have enhanced dining experiences for whatever the occasion, and a wider variety of choice for the public. Above all, our refurbishment will ensure a world class experience for all visitors.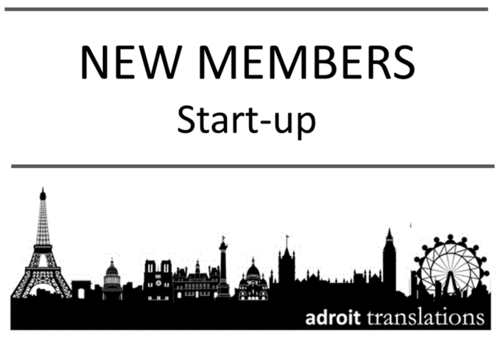 Adroit Translations is a boutique translation service run by two experienced and highly skilled Ireland-based translators, committed to ensuring your company or product gets the English language treatment it deserves. We guarantee accurate stylish copy that is a true reflection of your brand or company. In addition, we offer our excellent made-to-measure customer service, years of experience in the language services industry with expert qualifications and an in-depth understanding of our clients' needs. Our clients include: NGOs, law firms, EU institutions, SMEs, tourism organisations, translation agencies, and many more!
In an increasingly competitive international business environment operating through a global lingua franca, high-quality English language copy is vital. The same care and dedication that you give to your reports, website or prospectuses in French should also be reflected in the English versions. This is where Adroit Translations comes in.
Clients' needs are varied and that's why we work with the client to clarify the target audience and the purpose of the text. Whether the target audience is native English speaking or international, generalist or specialist, we will adapt the style accordingly. In this way, we ensure that the clients' vision is achieved and their expectations surpassed.

Ruadhán Cooke is a Lecturer in French at the National University of Ireland, Galway and academic director of the Bachelor of Commerce with French degree programme. He is academic supervisor of the Erasmus+ year abroad in 6 partner institutions in France and is also an area coordinator of the Paris Chamber of Commerce & Industry's Diploma in French for Specific Purposes exams.