Event report
Replay: Covid, Brexit … L'Irlande, ne connaît pas la crise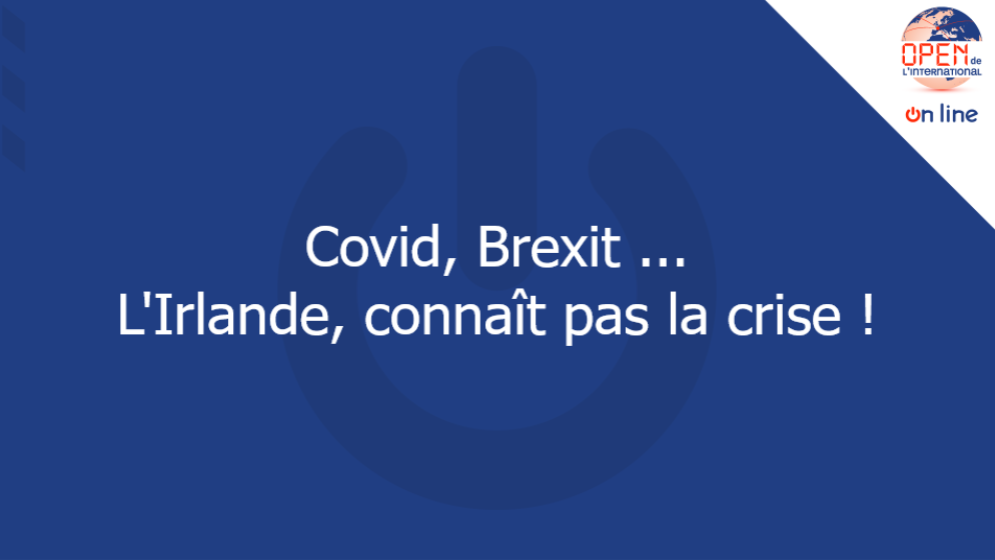 On the 5th of July, FICC and En-Route Consulting took part in Bretagne Commerce International's event, Open de l'International
On the 5th of July, FICC and En-Route Consulting took part in Bretagne Commerce International's event, Open de l'International. Both FICC and En-Route Consulting are partners of BCI.

They discussed the opportunities of the Irish Market for French companies in light of Brexit.


Après avoir connu une croissance moyenne de son PIB de 9,6% entre 2014 et 2019, on pensait bien que l'effet combiné du Brexit, auquel l'Irlande est le pays le plus exposé, et de la Covid-19 mettrait à mal l'économie du pays.
Cela peut sembler étonnant, incroyable même, mais l'Irlande est bien le seul pays européen qui n'a pas connu de récession en 2020 avec une croissance de 3,4% de son PIB.
Ce fait cache de fortes disparités, certes, et de nombreux secteurs d'activités ont souffert fortement, comme partout ailleurs.
Une chose est sûre, l'économie irlandaise est résiliente et plus que jamais tournée vers l'Europe, le Brexit ayant été préparé bien en amont. C'est donc une terre d'opportunités unique pour nos entreprises bretonnes.
C'est sur cette thématique que sont intervenus Fabrice Folliot (En-Route Consulting et prestataire agréé de BCI), Sébastien Guillemet (En-Route Consulting) et Léa Biagi (CCI France Irlande et prestataire agréée de BCI) auprès des entreprises bretonnes, dans le cadre d'un webinaire organisé lors de l'édition 2021 de l'Open de l'International.

Source: https://www.bretagnecommerceinternational.com/donnee/covid-brexit-lirlande-ne-connait-pas-la-crise/