Event report
Replay - Fireside Chat Series with FICC CEOs - Joanne Grant, Managing Director JCDecaux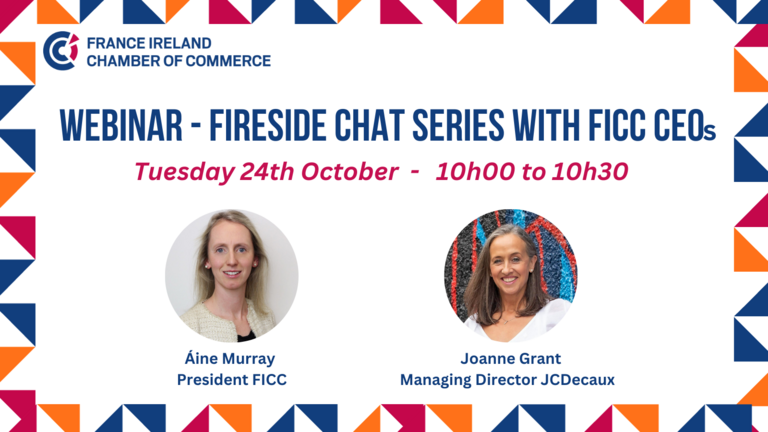 The second in a series of fireside chats with the CEOs of FICC Patron companies, Áine Murray, President, chats with Joanne Grant, Managing Director, JCDecaux Ireland.
We found out more about JCDecaux, the French company that has been doing business successfully in Ireland since 1999 and the leadership quality and style that Joanne uses to drive this success forward.
JCDecaux has grown to be the world number one Out of Home advertising company. For over 50 years they have continued to deliver quality and innovative street furniture and outdoor advertising solutions. The JCDecaux displays are visible on roadside, in retail locations and on transport networks in over 3,750 cities around the world. Everyday JCDecaux reaches more than 850 million people on the planet.