Actualités
Rosslare Europort reaches significant milestone in the development of Ireland's National Off-shore Renewable Hub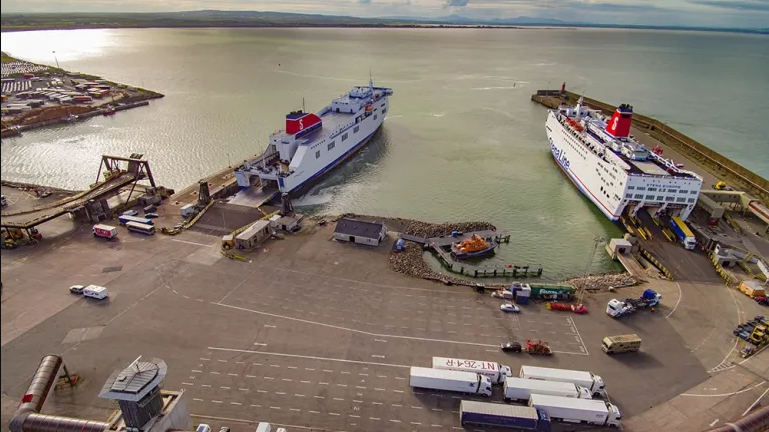 Rosslare Europort receives draft foreshore licence for site investigations to facilitate Offshore Renewable Energy. It marks a significant milestone in the development of Ireland's National Off-shore Renewable Hub when it received its draft foreshore license last week.
This will now facilitate the completion of the final site investigations and paves the way for its planning application to be submitted in time and for the facility to be operational to meet the needs of the successful bidders in the ORESS-1 auctions.
The Offshore Renewable Energy (ORE) Hub development at Rosslare Europort will be the first of its kind in a port within the Republic of Ireland. Representing a €220M investment, this world class facility will provide the ORE industry with the necessary port infrastructure to support the many Wind Farm projects planned for the Irish and Celtic Seas.
The auction (ORESS1) results released 11th May by Eirgrid mark a very significant milestone for Ireland's offshore wind future. These projects, in excess of 3GW of capacity, represent a major step toward delivering our capacity target of 5GW of offshore wind by 2030.
This hugely positive announcement will not only benefit Irish energy consumers but is good news for Ireland as we move towards our renewable climate targets. The announcement is further evidence of what many of us have known for a long time; that Ireland can be a leading player in the growing offshore wind sector.
The huge economic benefits that this sector can bring to Ireland have yet to be fully realised. There is enough renewable energy off our coasts to not only meet Ireland's needs but to also become a major contributor to decarbonising Europe's energy supply. Aligned with this, Ireland must invest heavily in its port infrastructure and supporting facilities to be in a position to deliver these major renewable infrastructure projects.
Ports are a central part of offshore wind development. They play a vital role in local supply chains, logistics, and supporting infrastructure as major components, equipment, and wind turbines all need to be facilitated with port side staging, marshalling and assembly activities.
Speaking after the announcement, Glenn Carr, Director of Commercial Business Units, Iarnród Éireann – Port Authority for Rosslare Europort – said: "I would like to take this opportunity to congratulate all of those involved in Ireland's first offshore wind auction. The four successful wind farms can progress their projects in the knowledge that by the time construction commences, Rosslare Europort will have progressed our current plans to establish a dedicated offshore renewables hub. We have already advanced our development plans for major infrastructure upgrades at Rosslare Europort to ensure that we are in a position to support these Phase One projects with the construction of their offshore assets."
Rosslare Europort, working closely with leading Irish offshore wind consultants Gavin & Doherty Geosolutions (GDG), has been progressing plans to establish the port as Ireland's offshore renewables hub including establishing deep water berths, heavy lift quays and lay down areas to facilitate turbines and major components.
In 2022, Rosslare Europort management announced plans to establish the port, its hinterland and the south-east region as Ireland's Offshore Renewable Energy (ORE) Hub, with the potential to create up to 2,000 jobs.
The significant investment in critical strategic infrastructure by Rosslare Europort clearly demonstrates commitment and dedication to supporting Ireland's energy future.