Corporate social responsibility • Members
Smurfit Kappa sees 44% reduction in CO2 emissions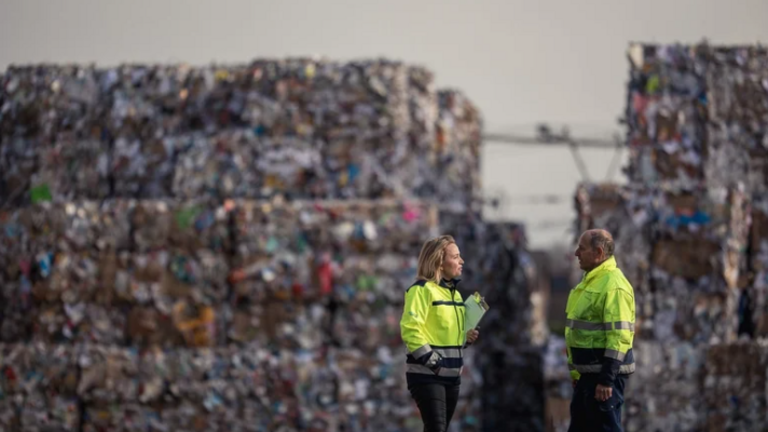 Paper and packaging giant Smurfit Kappa said it remains on target to deliver on its long-term goal to have at least net zero emissions by 2050.
The company's 16th annual Sustainable Development Report, which was issued today, shows Smurfit Kappa's progress on emissions through continued capital investment, ongoing operational improvement and collaboration with customers and other key stakeholders.
Last year, Smurfit Kappa completed a world first in successfully trialling hydrogen in its Saillat paper mill in France.
It also completed a multi-fuel boiler in the Zülpich paper mill in Germany which reduced emissions at the mill by 25%.
The company announced its largest decarbonisation project in Cali in Colombia involving an investment of almost €100m, while it also started a district heating project in Austria to benefit 20,000 homes across three communities.
Today's report also shows the measurable progress that Smurfit Kappa has delivered during 2022 against all its Better Planet 2050 sustainability targets.
These measures include a 43.9% reduction in CO2 emissions since 2005 and 4% in 2022 alone, while it also saw a 2.1% reduction in water consumption last year.
Smurfit Kappa said its waste to landfill intensity decreased by 24% since 2013, while it has made social investments of €18.4m since 2020.
The company also noted that management positions held by women stood at 23.5% at the end of 2022, up from 22% in 2021.
Garrett Quinn, Chief Sustainability Officer at Smurfit Kappa, said the value and importance of transparency in reporting on sustainability continues to grow.
"Earlier this month, Smurfit Kappa issued a report together with the Financial Times that found, whilst the corporate world has a lot of ambition and commitments, open, assured reporting and delivery is often lacking," he noted.
"For 16 years, Smurfit Kappa has produced a comprehensive sustainability development report that has been third party assured since 2009. In a world increasingly concerned with greenwashing we hope this history of public, assured reporting, coupled with our continued delivery each year, gives all our stakeholders confidence in the Group's sustainability strategy and delivery against its commitments," Mr Quinn added.
Smurfit Kappa's group CEO Tony Smurfit said he was pleased that the company has continued to deliver on its sustainability strategy not just because of what it achieved in 2022 but because of its planning and actions which extend beyond the short term.
"Smurfit Kappa's purpose to create, protect and care continues to drive the changes needed to nurture a greener and bluer planet," the CEO said.