Also
Tánaiste led an Enterprise Ireland & IDA in Trade Mission to France on Tuesday 7 September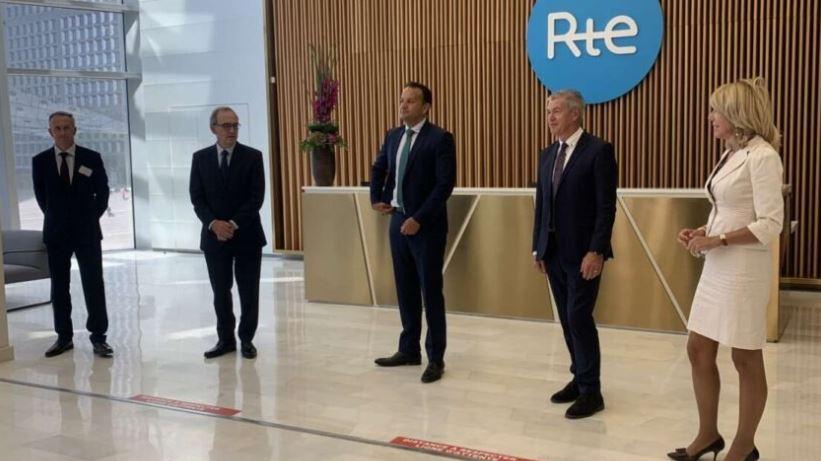 Tánaiste and Minister for Enterprise, Trade and Employment Leo Varadkar led Enterprise Ireland's trade mission to France on Tuesday, 7th September. The trade mission to Paris supported the accelerated export-led recovery of Irish businesses in the Eurozone.
This was the first in-person trade mission undertaken by Enterprise Ireland following the onset of Covid-19.
Meetings took place with Réseau de Transport d'Electricité (RTE) and EirGrid, partners in the Celtic Interconnector project and with representatives from Le Grand Paris project, the largest transport and infrastructure project in Europe focused on mobility, sustainability and urban development in the Ile de France region.
Tánaiste also met with a number of IDA Ireland existing and target client companies during the mission from the financial, telecommunications, insurance and e-commerce sectors. Leo Clancy CEO of Enterprise Ireland, Mary Buckley Director of the Industrial Development Authority and Mark Foley CEO of Eirgrid were among the delegation.
Sean Finlay, Director of Geoscience Ireland(GI), accompanied the delegation on the trip to Paris. GI company GDGEO was also represented by Richard Pike and Louis Laposture.
The 575km Celtic Interconnector is an important part of Ireland's climate action policies. It will provide reliable back up power to a national grid increasingly using renewable energy. Final consents for the project are expected in Q3 2022. Construction is planned for 2024 with transmission staring in early 2027. Geological Survey Ireland through its Infomar programme has previously provided vital bathymetric data for the project. Other Irish companies attending were Suir Engineering and Techworks Marine.
The SGP Paris Metro is a €35Bn project involving the building of 200km of new metro lines of which 180km are underground. About 60km have already been completed. Reuse and recycling of materials derived from tunnelling is a major challenge. The target is to reuse 70% ; at present 47% is being reused. GI continues to engage with SGP on this and on geotechnical issues. Companies with Irish connections involved in the SGP project are Ecocem, Eqiom and Cubis.
Another project introduced was HAROPA, a unified port development authority for La Harve and the Seine.
Commenting on the event, Sean Finlay said
"The Trade Mission to Paris was a very welcome return to the all-important face to face engagements which are an integral and vital part of winning international business. Enterprise Ireland confirmed its ability to broker high level contacts with three very important French infrastructure projects form which Ireland can benefit, contribute and learn".