Members
Tánaiste Micheál Martin Opens New EirGrid Office in Cork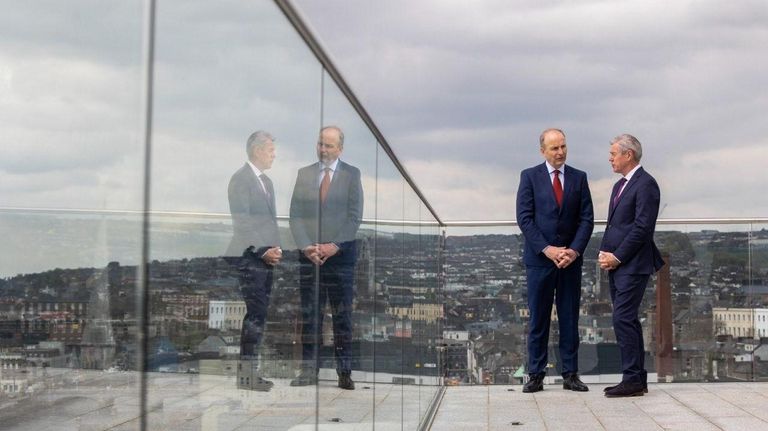 EirGrid, the developer and operator of Ireland's electricity grid, will use the facility, its first outside Dublin, as a base for two strategic initiatives: the Celtic Interconnector linking Cork with France; and a key offshore grid development project.
Developed by EirGrid and its French counterpart, Réseau de Transport d'Electricité (RTE), the Celtic Interconnector is a 700-megawatt high-voltage submarine power cable linking Cork and the north-west coast of France.
The office will also coordinate the development of Ireland's first offshore electricity substations which will connect renewable energy off the south coast to the national grid.
Tánaiste Micheál Martin said: "I am delighted to be here today to officially open EirGrid's new Cork office, which will support the delivery of critical infrastructure across the south of the country that will play an important role in achieving the commitments set out in the Government's Climate Action Plan."
The Celtic Interconnector will be the first power connection between Ireland and continental Europe. It will travel 575 kilometres from East Cork to the north-west coast of Brittany and will be able to import and export enough electricity to power 450,000 homes. Construction of the interconnector is scheduled to begin next month.
The delivery of offshore substations is part of EirGrid's Shaping Our Offshore Energy Future programme that will mark the first step in the development of an offshore electricity grid for Ireland, a key step in ensuring that up to 80% of the country's energy comes from renewable sources by 2030.
EirGrid will construct new offshore substations as well as the cables and infrastructure linking them to the onshore grid. The substations will connect up to 900 megawatts of electricity from wind turbines delivered by private developers, producing enough electricity to power almost one million homes.
Studies will be carried out into potential locations for the substations, with exact locations to be identified following consultations with the public, local communities and industries.
EirGrid CEO, Mark Foley said: "The delivery of an offshore electricity grid is a big step in achieving Ireland's climate goals. Along with providing social and economic opportunities for the region, the targeted placement of electricity substations will help to ensure that our precious offshore renewable resources can be developed in a manner that is most sensitive to the local environment and communities on the south coast.
"In line with today's announcement, EirGrid is now embarking on an extensive public engagement process that will seek the views of local communities, businesses and industries on how we can progress the delivery of offshore grid infrastructure in a way that takes appropriate consideration of the needs and opinions of all stakeholders."
For more information visit EirGrid.ie/offshore.