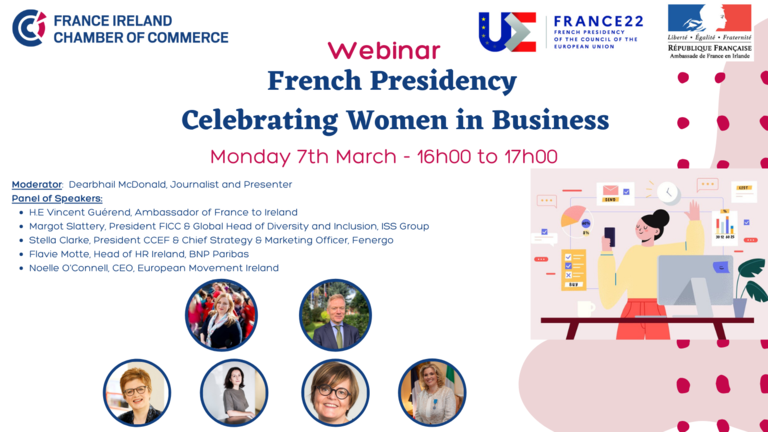 During the French Presidency of the Council of the European Union, France has committed to prioritising for women the following points:
Advance a directive on equal treatment in terms of salary and participation in boards of directors between women and men
Manage to obtain "Council Conclusions" from Member States aimed at combating gender-based violence
This panel discussion led by Dearbhail McDonald, renowned journalist and presenter, and in the presence of H.E. Vincent Guérend, Ambassador of France to Ireland, will discuss the equality of opportunities between men and women in their business career in both France and Ireland. The panel will also celebrate the achievements of women during the pandemic and look at what we have learned through this challenging period and what positives we can bring forward for the future of women in business.