Our vision on …
Brittany Ferries Sponsors Irish Sailor Pamela Lee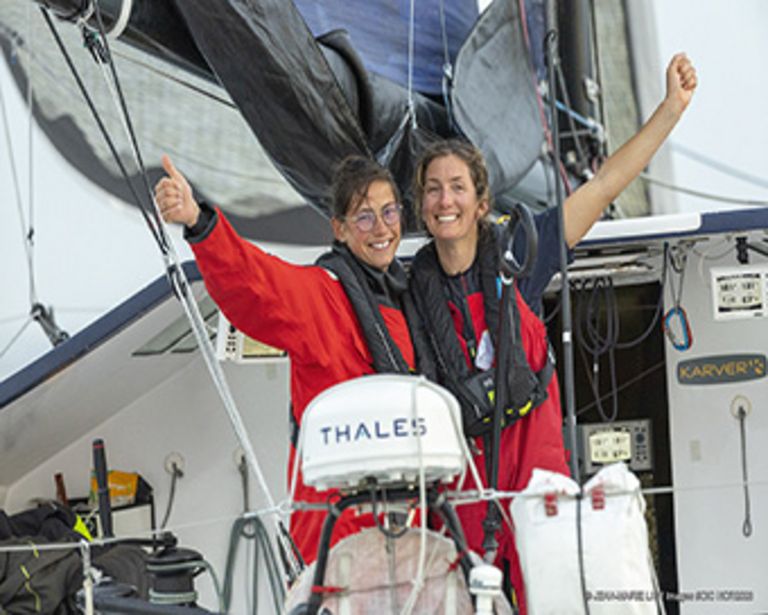 The renowned, world-record-holding Irish off-shore sailor, Pamela Lee, was in Cork recently, gearing up ahead of her next Transatlantic adventure. That will be the 30th annual 'Transat Jacques Vabre' race, taking place from October 29th, 2023.
Pamela was attending the annual France-Ireland Chamber event, hosted by Brittany Ferries on board its flagship vessel Pont-Aven. The guest of honour was welcomed by Brittany Ferries president Jean-Marc Roué and chief executive Christophe Mathieu, as well as members of respective chambers on both sides of the Irish Sea.
Brittany Ferries used the occasion to confirm its sponsorship of Pamela and her sailing partner, French native Tiphaine Ragueneau. The company joins DFDS and French energy provider Engie as joint-sponsors of the Franco-Irish, all-female crew.
The Transat Jacques Vabre race is a major event on the international sailing calendar and retraces the historic coffee route from Le Harve in France to Fort-de-France Bay in the Caribbean. More than 60 craft will take part this year.
Pamela and Tiphaine will be one of just three all-female competitive teams.
In March this year, the Irish-French duo won the Cap pour Elles selection to take part in the Transat Jacques Vabre race, ahead of nine other pairs of young women. Cap pour Elles is an initiative designed as an opportunity to support up-and-coming female talent giving them the best chance to compete in this famous Transatlantic race.
A native of Greystones in county Wicklow, Pamela broke three world records as she sailed around Ireland in under four days in 2020.